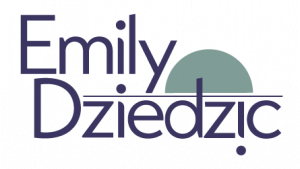 Has life really handed it to you and you have no idea what's next?
Are you sick and tired of struggling and you know there's more to life than this?
Are you ready to put your pieces back together in a way that allows you to live a meaningful and rich life?
Are you ready to let go of anger, sadness, fear, hurt, and guilt?
Are you ready to see a new future for yourself?
Are you ready to reclaim your life?
If you have said YES, then Breakthrough Coaching may be right for you.
As a Certified Master Practitioner and Coach of Neurolinguistics Programming, Time Line Therapy ®, and Hypnotherapy, I offer a unique approach to coaching. In our work together, you'll be guided through exercises that allow you to release deep emotions, without the need to relive traumatic experiences. As a result, you'll be better equipped to show up in your life and design a future you're excited to achieve.
As a Coach, my approach is very different from traditional therapy. Together, we will identify your challenges so I can help you discover new ways of thinking and provide coaching to move beyond the current blocks. With this style of coaching, you are responsible to achieve the outcomes. You always have control over your results; I will simply guide you there.
Breakthrough Coaching is a deep-dive, intensive process. You will learn a lot, clear a lot, and make space for the future you long for. It's exciting, fun (yes, fun), fast, and powerful work.
Breakthrough Coaching Package – 12 hours:
Comprised of four (4) 3-hour sessions OR two (2) 6-hour sessions (retreat style, so breaks built into the schedule)
Coaching is conducted via Zoom.
If you are ready to reclaim your life and you are looking for a compassionate guide, click below to complete a brief application. I'll then be in touch to schedule your call. In your complimentary 30-min consultation, we'll dive deep into what's not working in your life and what changes you'd like to see. You'll walk away with new insight into your situation by taking this first step.
(All coaching offerings are self-pay. This style of coaching does not qualify as therapy or counseling under the health insurance model.)
Click the link above to complete your application. Once received, I'll be in touch via email to schedule your 30-minute discovery call.
"Emily Dziedzic is skilled, compassionate, understanding, the perfect guide to helping you process grief and trauma in such a way that you come out of it a completely different person.
I'm a better version of myself than I ever thought I could be. I walk around open-hearted without any of my old clouds hanging over my head. They've completely vanished. There were a few times during our process that they'd vanished so quickly I'd almost forgotten what it was we were working on.
You couldn't possibly understand the shift in joy coming out of that coaching container until you've done it. The experience is worth its weight in gold! If you're searching for ultimate support and complete transformation, Emily is your gal!"
"I knew that I was not living my life's purpose as intended. I was scared when I thought about doing the work needed to free me. After just one phone call with Emily, I knew that I wanted to work with her and that she could coach me in a way that I needed.
As the process unfolded, the fear began to dissipate as I realized that I had more options available to me. Emily held space for me like no one ever has before. There was no judgment, only support, and guidance. She walked me through each session with compassion and grace.
By the end of our time together, I felt lighter. It was as if space had opened up in me to be happy and free again. I feel more connected to myself and others. I will carry the learnings with me forever and will always be grateful for Emily."
"I felt drawn to making some permanent life changes moving forward. This work allowed me to grow and move forward while holding the sacredness of my relationship with my [late] daughter as well.
It immediately impacted my relationship with my husband. As I noticed the things I was changing, it opened a dialogue for us on many levels including our shared grief over our daughter's death.
It helped me in my job by creating and maintaining more clear boundaries. It also helped me evaluate how I want to balance work and life moving forward. Emily has consistently provided space and words for me to be more accepting of where I am in my grief journey."
All sessions are conducted via
Zoom from the comfort of
your location of choice.