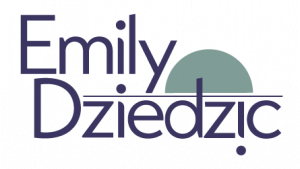 Do you have racing thoughts and wish you could just shut them off?
Do you have goals for your life but you just can't seem to accomplish them?
Do you have trouble falling asleep or staying asleep?
Wish you had an easy solution to ease the frustration in your life?
Hypnotherapy may be right for you! Hypnotherapy is an effective tool used to help connect our conscious mind with our unconscious mind. It's the easiest way to set a goal and achieve it; even if that goal is as simple as getting a good night's rest.
Don't worry – it's not mind-control, or a state of unconsciousness. The hypnotic state is a place of deep relaxation where your mind is more readily able to accept suggestions.
In a Hypnotherapy session, we'll determine what challenges you are facing and what you'd like to experience instead. Together, we'll design suggestions to support your goals.
Hypnotherapy sessions are 90-minutes in length and you'll receive an audio recording of the hypnosis so you can listen again and again. All sessions are conducted via Zoom.
Ready to make changes to your life? Ready to be more relaxed than you've ever known yourself to be? Click the link below to schedule your session. A complimentary phone consultation is available if you need more information prior to beginning the process.
Want to use Self-Hypnosis in your daily life? Want to quit smoking, lose weight, reduce anxiety, or sleep deeper?
Self-Hypnosis is a powerful tool to help achieve your goals, whatever they may be. I am excited to share Self-Hypnosis audio recordings with you. This is a monthly membership subscription service. You'll have instant access to over 20 Self-Hypnosis recordings!
"I chose to work with Emily because I trust her and her approach to coaching. She listened to me intently on our initial call and I felt a connection to her right away.
The most meaningful part of the sessions with Emily was when we got to the root cause of my fear. I realized that I had thoughts running through my unconscious mind that was affecting my outlook on life. Clearing those thoughts opened me up to options that I didn't think were possible for me."
"It's hard to put into words how potent my work with Emily was, and how immediate that change felt for me. Emily had an incredible way of holding space for me while I processed grief, trauma, and everything else that came with it.
She lovingly guided me through my process and helped me release fears and deep-seated pain that I'd been holding onto for far too long. She helped me un-root SO many pieces I didn't even know were there.
I truly felt like she saw me in my pain, because of that I felt understood and was able to truly surrender to the process and make long-lasting change. I quickly realized my life would never again be the same. I saw life through a new lens."
"I will admit to being skeptical of the change or immediate emotional discoveries that were promised.
This was by far the most helpful form of coaching/therapy that I have ever done in the past decade (with the greatest notable changes of personal behavior and reactions to grief)."
All sessions are conducted via
Zoom from the comfort of
your location of choice.