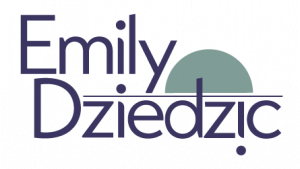 My name is Emily Dziedzic, and I am a Transformational Breakthrough Coach who works with women who are ready to step into a life they've always wanted to live.
We all experience hardships in life. Those challenging experiences are opportunities to harden us, to close us off to connection and love. But we have a choice to be brave and bold and remain wildly open and soft despite what life has thrown at us. We know how precious life is because of what we have already navigated, so we have even more reason to pursue a life worth living. And truly living that life.
Are you ready to live a life where you dare to pursue exactly what you want? Whether it's leaving a relationship, starting a new career endeavor, setting boundaries, or acting on your wildest dreams, you deserve to design a life you love. You know heartache and loss and understand the fragility of life and now it's time to get to living.
It doesn't matter what your dream life looks like – it takes all different shapes and appearances. It might be quitting the soul-sucking job, leaving an unsupportive relationship, building better boundaries, doing the thing that has always been on the bucket list, saying yes or no to something.
I'm here to help you step into that life. To let go of the things that hold you back from pursuing your deepest desires. To help you heal from what life has thrown your way so you can create a life you are excited to wake up to every day. I believe that we must pursue the things that light us up, that call from the core of our being, that thing that gives us the spark to move through this life, to live a life truly worth living. 
As a Certified Master Practitioner and Coach of Neuro-Linguistic Programming (NLP), Time Line Therapy ®, and Hypnotherapy, I provide you with the tools needed to step into what's next for you.
If you're ready for rapid transformation and are excited to step into a life you're meant to live, then Breakthrough Coaching may be a good fit for you. Within the coaching container, you'll have a safe space to release negative emotions, a compassionate guide for your process, and you'll learn tools and resources to help navigate the journey, allowing you to live the life you desire.
Have you been feeling stuck or lost? Or maybe buried under too much emotion? Are you ready to approach your life in a new way? Hypnosis is the mind-body connection and the perfect way to set goals and actually achieve them. Whether it's making it through the day or some epic adventure, Hypnotherapy can help your journey.
Subscribe To The Newsletter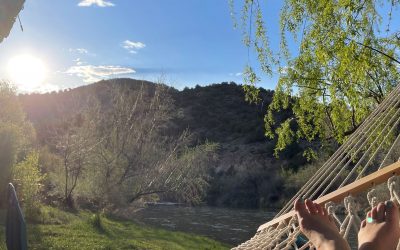 After the car incident (see last post if you missed it), I decided I needed to get out of the city. I contemplated moving on completely, but with about a week and a half left at the Airbnb I already paid for, I decided that wasn't my most feasible option. So instead,...
I have spent the last 20 years serving as a volunteer at Camp Sunshine, a retreat for children with life-threatening illnesses and their families. I also served on the board for Team Telomere, a non-profit that supports families affected by Telomere Biology Disorders, from 2016-2020. I have learned so much from watching families navigate a life they never imagined with courage, grace, and strength. They have inspired me to provide this safe space for others who are navigating loss and exploring resilience.
Prior to my work in the healing arts, I spent ten years in the aviation industry, having earned a bachelor's and master's degree in aviation management. After classic corporate burnout, I turned towards the healing arts and started my massage practice in 2016. Due to the global pandemic of 2020, I chose to close my bodywork practice and become certified as a Coach.
I am certified as a Master Coach and Trainer of Neuro-Linguistic Programming, Hypnotherapy, and Time Line Therapy (R). This is the most potent change work I have encountered and it has allowed me to step into my amazing life. I have healed my relationship with my mother, ended the cycle of abusive relationships, and have let go of the baggage that no longer supports me. It is an honor to steward my clients through their transformations.
When I'm not working on my passion projects, I'm an avid traveler, a Thai food lover, a dedicated platelet donor, a pilot, and a nature enthusiast. 
"This coaching has impacted my life in such an immense way! The impact has been immediate in the interpersonal relationships where there was strife & has helped bring peace at my own competence to move through daily obstacles. I believe in my own worth & power now in a completely new way. Truly transformative work!!
My grief coaching with Emily was truly a cognitive transformation that held me at task for my own power! I could not recommend this more for grievers that are ready to do the work with an amazing, compassionate coach!"
"The work I did with Emily helped me move positively through my life in a way I'm proud of. I can't express in words what a difference her coaching had on me in all aspects of my life.
Now, I am able to communicate more directly, I don't hold onto guilt, I choose not to take on too much, and I feel worthy of love.
I feel like not only did this coaching help me let go of sadness around certain events in my life, it allowed me to understand why I was triggered or frustrated with certain events and let me move past them."
"The most meaningful part of the coaching for me was the aiding in the discovery of negative emotions that I was holding on to that I never knew that I had.
I think this has helped me openly feel emotions and not feel the need to suppress my emotions and grief.
This coaching work is very different from any of the counseling that I have done before, with far faster internal discoveries. I highly recommend Emily."
All sessions are conducted via
Zoom from the comfort of
your location of choice.