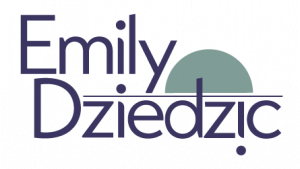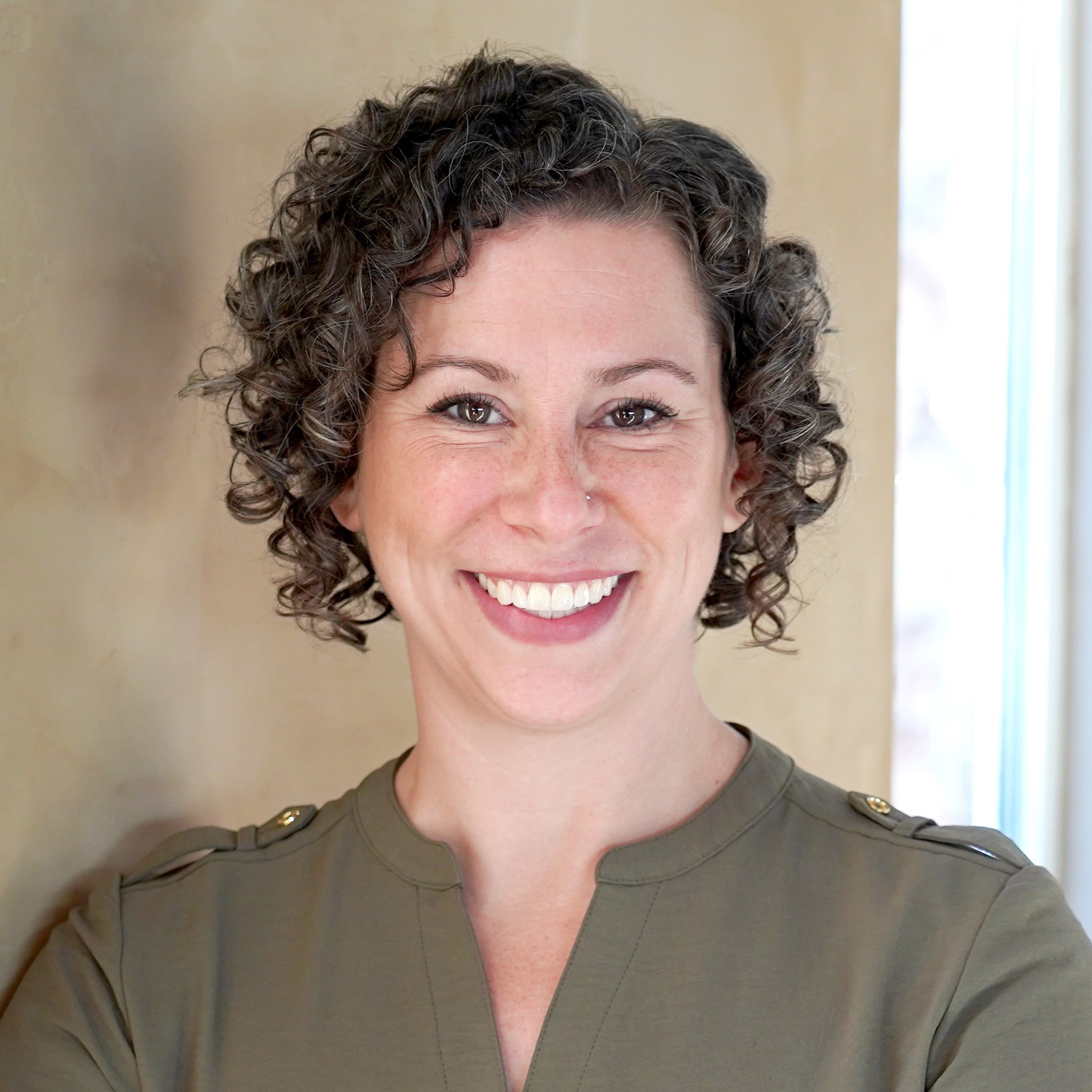 My name is Emily Dziedzic, and I help women navigate significant life transitions in the areas of career, love, and loss.
So often, when we face the unexpected, the people around us don't know quite how to hold us in the pain we navigate. Instead of feeling supported, we often feel like we need to hide our thoughts and feelings so they aren't invalidated or fixed by well-meaning individuals. 
That's where I come in. I have navigated loss, career transitions, the unexpected medical diagnosis of a loved one, and relationship endings. Through it all, I have learned how to effectively process my emotions, allowing me to move through uncertainty with grace. 
In addition to life experience, I am a Master Coach of multiple disciples, focusing on brain-based techniques to support life transitions. In addition to feeling a full range of emotions, there are many tools to help navigate the unknown.
If you are facing a life transition due to changes in career, love, or loss, and are looking for support, these sessions are designed for you.
Sessions are 90-minutes via Zoom. We'll dive deep into your unique circumstances to determine what support tools will work best for you while offering compassionate support for your journey.
All sessions are self-pay ($200/90-min session). Insurance is not accepted. Please email me at info@emilydziedzic.com to book.
I am motivated by learning all I can in all areas of life. I take pride in having spent 10 years in the aviation industry and knowing when that track had run its course. I eagerly began my career in the healing arts as a massage therapist, and several years later was certified as a Master Coach and Trainer of multiple coaching disciplines.
After working as a trainer, I have learned what I like and don't like within the industry and am excited to offer sessions that feel congruent with my beliefs about our emotional capacity and ability to heal.
I have spent the last 20+ years serving as a volunteer at Camp Sunshine, a retreat for children with life-threatening illnesses and their families. I also served on the board for Team Telomere, a non-profit that supports families affected by Telomere Biology Disorders, from 2016-2020. These communities have inspired me to provide this safe space for others who are navigating loss and exploring resilience.
When I'm not working on my passion projects, you can likely find me in the air, in the woods, or stuffing my face with Thai food. I'm a natural explorer and have had a blast traveling the world and I'm excited for all that is yet to come.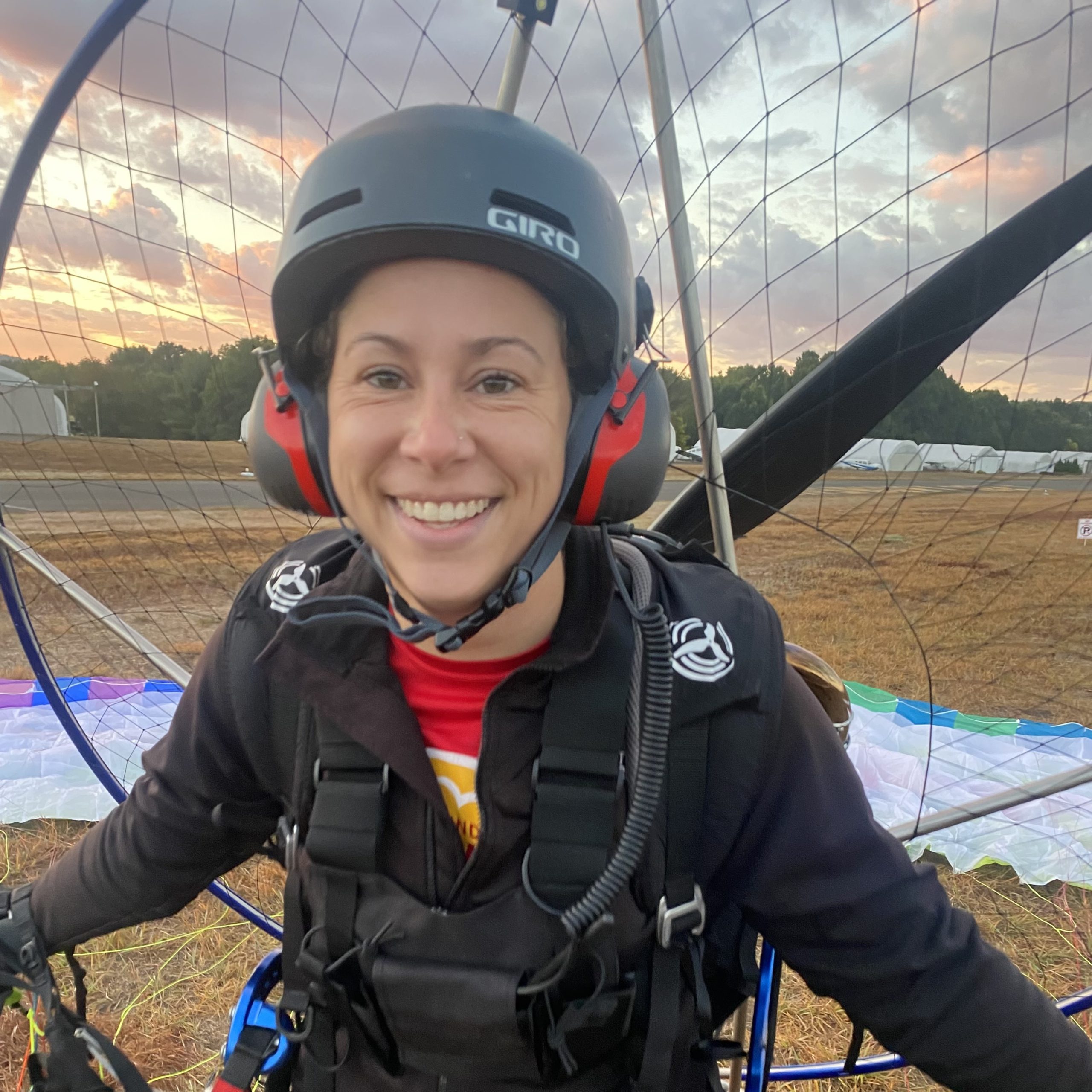 "This coaching has impacted my life in such an immense way! The impact has been immediate in the interpersonal relationships where there was strife & has helped bring peace at my own competence to move through daily obstacles. I believe in my own worth & power now in a completely new way. Truly transformative work!!
My grief coaching with Emily was truly a cognitive transformation that held me at task for my own power! I could not recommend this more for grievers that are ready to do the work with an amazing, compassionate coach!"
"The work I did with Emily helped me move positively through my life in a way I'm proud of. I can't express in words what a difference her coaching had on me in all aspects of my life.
Now, I am able to communicate more directly, I don't hold onto guilt, I choose not to take on too much, and I feel worthy of love.
I feel like not only did this coaching help me let go of sadness around certain events in my life, it allowed me to understand why I was triggered or frustrated with certain events and let me move past them."
"The most meaningful part of the coaching for me was the aiding in the discovery of negative emotions that I was holding on to that I never knew that I had.
I think this has helped me openly feel emotions and not feel the need to suppress my emotions and grief.
This coaching work is very different from any of the counseling that I have done before, with far faster internal discoveries. I highly recommend Emily."
Follow me on Social Media:
All sessions are conducted via
Zoom from the comfort of
your location of choice.